Graduate Students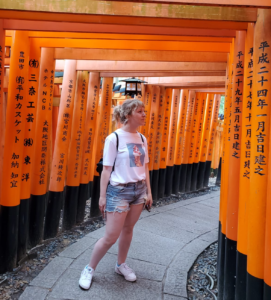 Jessica Padgett, PhD candidate
Jessica is a PhD student in Social and Personality Psychology working with Dr. Richard Lalonde. She completed her M.Sc at Western University where she studied masculinity. She used a combination of psychometric techniques, including exploratory structural equation modelling, to develop a measure of modern masculinity. Jessica's research in cultural psychology have covered a variety of topics including the model minority stereotype; the relationship between national identity, attitudes, and historical knowledge; interracial dating preferences; and diversity in the media. For more information, please visit her website.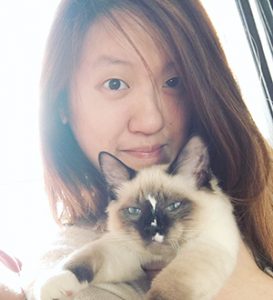 Ronda Lo, PhD candidate
Ronda is a PhD student in Social and Personality Psychology working under Dr. Richard Lalonde. She is broadly interested in how culture influences cognitive processes (e.g. visual attention, language use) and sibling relationships. Outside of research, Ronda's hobbies include drawing, reading, and playing video games. For more information, please visit her website.
---
Lab Manager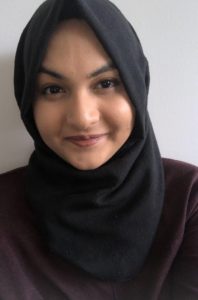 Safa Warsi
Safa is in her fourth and final year of her BA in Psychology. She has been a research assistant with the Cultural Collective Lab since 2017. In 2018, Safa worked on an independent research project with the lab. She is currently working on her honours thesis under the supervision of Dr. Lalonde and Jessica Padgett. She is focused on researching the existence of the Model Minority Stereotype amongst South Asian Canadians, and the impact it may have on these individuals.
She can be reached by email at safaw@my.yorku.ca
---
Research Assistants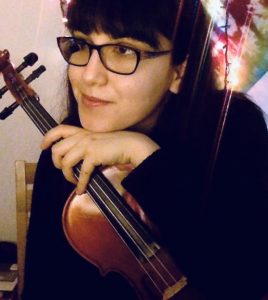 Dolunay Kocabag
Dolunay is a second year international student majoring in psychology at Glendon College. As an international student who moved to Toronto only a year ago, she noticed that the culture we live in can help us in different ways to grow into our conflicted identities. In her second year, she became interested in disability identity, individual mobility in disability groups and inter-abled relationships (relationships of one partner with a disability and an able-bodied partner). She is hoping to get some research experience to be a good researcher and show people that conflicted identities are valuable experiences. Her other interests include travelling and writing music.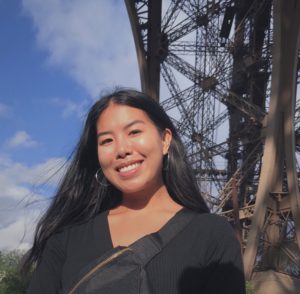 Audrey Li-Chay-Chung
Audrey is a second-year student currently enrolled in the Honours BA Psychology program at Glendon. Her main interests lie within the domains of cognition and neuropsychology, and how these may relate to an individual's cultural background. Outside of school and research, Audrey's interests include film, visual arts, and traveling.website.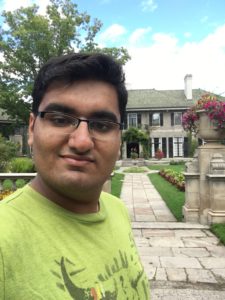 Jay Gandhi
Jay is a first-year student majoring in Psychology at York University's Glendon Campus. He is currently enrolled in Glendon's Research Apprenticeship Program (RAP), which is an opportunity available to Top Scholars where a student can work one-on-one with a professor to get a glimpse of how studies after the undergraduate level are like. He is currently working with Dr. Richard Lalonde as a research assistant. Although relatively new to the world of psychology, Jay's research interests are broadly in the areas of developmental psychology, educational psychology, and social psychology. He is interested in how various factors (e.g. child abuse, bilingualism, birth order, etc.) shape the physical, cognitive, and the social and emotional development of individuals.
---
Previous Post-Docs
Maya Yampolsky, Assistant Professor, Université Laval
Rui Zhang, Assistant Professor, Dickinson College Laval
Andrea Smith, Deceased
Previous PhD Students
Jim Cameron, Professor, St. Mary's University                                                                                                                               Jorida Cila, SSHRC Postdoc, Ryerson University
Banu Cingöz Ulu, Assistant Professor, METU, Turkey
Ben Giguère, Associate Professor, University of Guelph
Reeshma Haji, Associate Professor, Laurentian University
Evelina Lou, Senior Consultant, Navigator Ltd.
Mirella Stroink, Associate Professor, Lakehead University
Previous MA Students
Justin Michel (2017), MA in Family Studies, Guelph University
Jane Wong (2008), Psy.D, St. John's University
Mike F. Hull (2001)
Donna J. Woolverton (1998)
Deena Weiss (1998)
Anelise G. Araujo-Forlot (1995)
Alison Inglis (1990), Chief Psychologist at Upper Canada District School Board
Randy A. Silverman (1989), Psychologist at Dr. Silverman & Associates
---