Graduate Students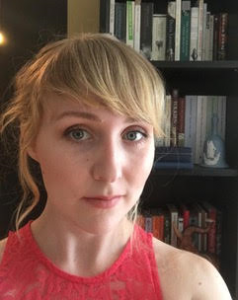 Jessica Padgett, PhD candidate
Jessica is a PhD student in Social and Personality Psychology working with Dr. Richard Lalonde. She completed her M.Sc at Western University where she studied masculinity. In particular, she is interested in how masculinity can vary among groups and individuals and how this variability influences specific media outcomes such as propensity for aggression. For her thesis she used a combination of psychometric techniques, including exploratory structural equation modelling, to develop the Modern Masculinity Measure. Moving forward, Jessica is interested in diversity ideologies, such as multiculturalism and color blindness, and how these influence attitudes towards diversity, gender equality, and the development of modern forms of masculinity. For more information, please visit her website.
Ronda Lo, PhD candidate
Ronda is a PhD student in Social and Personality Psychology working under Dr. Richard Lalonde. She is broadly interested in how culture influences cognitive processes (e.g. visual attention, language use) and sibling relationships. Outside of research, Ronda's hobbies include drawing, reading, and playing video games. For more information, please visit
her website.
---
Graduate Student Collaborators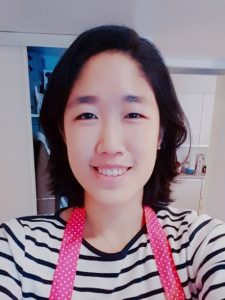 Heewon Kwon, PhD candidate
Heewon is a PhD student working with Dr. Joni Sasaki at the University of Hawaii. Her research interests are broadly in the area of cultural psychology where culture influences people's thoughts and behaviors. Heewon is interested in those who move around a lot and how they might differ in their self-concept, perceptions and social behaviors. Moreover, she is interested in how people's genes would interact with these cultural backgrounds. For more information, please visit her website.
Hyunji Kim, SSHRC Postdoctoral Research Fellow
Hyunji is a postdoctoral researcher working with Dr. Joni Sasaki. Her research falls into two lines of research, all relevant to the study of culture, perception and well-being. She examines (1) individual and cultural differences in perception, personality, and well-being, specifically, the socio-cultural and psychological factors that contribute to differences in well-being, and (2) self-enhancement of traits and abilities. Importantly, she explores these research topics across diverse population groups (student and nationally representative samples) using mixed methods (e.g., surveys, experiments) and a variety of statistical techniques (e.g., meta-analysis, structural equation modeling).
---
Lab Manager
Safa Warsi
Safa is in her fourth and final year of her undergraduate degree in Psychology. She has been a research assistant with the Cultural Collective Lab since 2017. In 2018, Safa worked on an independent research project with the lab. She is currently working on her honours thesis under the supervision of Dr. Lalonde and Jessica Padgett. She is focused on researching the existence of the Model Minority Stereotype amongst South Asian Canadians, and the impact it may have on these individuals.
She can be reached by email at safaw@my.yorku.ca
---
Honours Thesis Students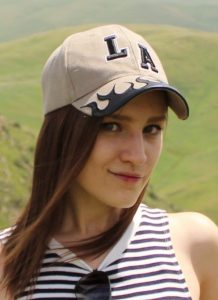 Yevgeniya Gabitova
Yevgeniya, or Jane, is a BSc Psychology student from Glendon, currently working under the supervision of Dr. Richard Lalonde. In her thesis she plans to examine the influences of the eating behavior on one's interactions with and connection to their heritage culture, with the aim to focus on Eastern Europeans. Jane's primary interests are cultural influences on the workplace effectiveness, human-machine interaction, and the society's relationship with food.
Sean Morse
Sean is a BA Psychology student currently working under the supervision of Dr. Richard Lalonde and Jorida Cila. The specific topic of his thesis has not yet been decided; however, he is generally interested in research related to inter-group relations and social and collective identity, as well as how these topics impact people on an individual level. Outside of research, Sean's hobbies include snowboarding, reading and video games. His long-term goal is to go to graduate school in clinical psychology.
---
Research Assistants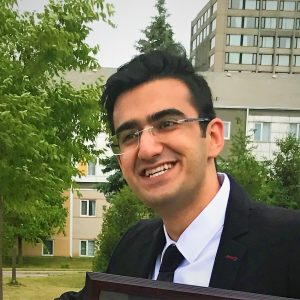 Arvin Ardakani
Arvin is a recent Kinesiology and Health Science graduate (B.Sc.). His core mission is to help people stand out, find their true purpose, and live to their full potential.
He is interested in how immigrants can adapt and integrate into a new culture, discover and claim their bicultural identity, and use it as their strength to live a high-quality of life. To connect with Arvin and learn more about his recent projects, please visit his website.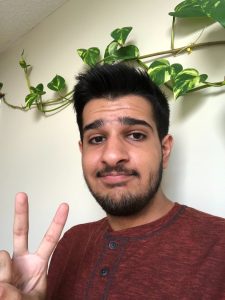 Harman Kahlon
Harman is a first year student majoring in Psychology and is currently enrolled in the Research Apprenticeship Program (RAP) at Glendon. The RAP is an opportunity available to Top Scholars where a student can work one-on-one with a professor to get a glimpse of how studies after the undergraduate level are like. He is working with Dr. Richard Lalonde as a research assistant. Although relatively new to the world of psychology, he is interested in how a person tends to be one of either "book smart" or "street smart", and how the psychological development of an individual leads to one versus the other.
Dolunay Kocabag
Dolunay is a second year international student majoring in psychology at Glendon College. As an international student who moved to Toronto only a year ago, she noticed that the culture we live in can help us in different ways to grow into our conflicted identities. In her second year, she became interested in disability identity, individual mobility in disability groups and inter-abled relationships (relationships of one partner with a disability and an able-bodied partner). She is hoping to get some research experience to be a good researcher and show people that conflicted identities are valuable experiences. Her other interests include travelling and writing music.
---
Previous Post-Docs
Maya Yampolsky, Assistant Professor, Université Laval
Rui Zhang, Assistant Professor, Dickinson College Laval
Andrea Smith, Deceased
Previous PhD Students
Jim Cameron, Professor, St. Mary's University
Jorida Cila, SSHRC Postdoc, Ryerson University
Banu Cingöz Ulu, Assistant Professor, METU, Turkey
Ben Giguère, Associate Professor, University of Guelph
Reeshma Haji, Associate Professor, Laurentian University
Evelina Lou, Senior Consultant, Navigator Ltd.
Mirella Stroink, Associate Professor, Lakehead University
Previous MA Students
Justin Michel (2017), MA in Family Studies, Guelph University
Jane Wong (2008), Psy.D, St. John's University
Mike F. Hull (2001)
Donna J. Woolverton (1998)
Deena Weiss (1998)
Anelise G. Araujo-Forlot (1995)
Alison Inglis (1990), Chief Psychologist at Upper Canada District School Board
Randy A. Silverman (1989), Psychologist at Dr. Silverman & Associates
---